Find the Perfect Irish Baby Name
And Pass On Your Legacy...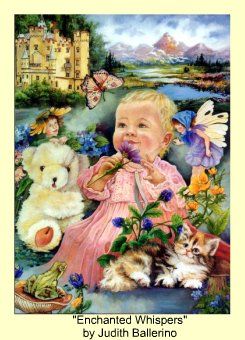 My personal search for the perfect Irish baby name began many years ago, when my husband and I found out we were going to be blessed with another daughter. We knew we wanted an Irish name for our baby girl so we would always remember the spiritual connection that we shared.
After all, it was from this bond that she was conceived. In those early days and nights of endless romance and passion, practically all we ever listened to was Enya and Riverdance!
My husband and I knew we were soulmates who shared a strong "Celtic heartbeat". Like so many other happy couples expecting a baby, we knew we had been blessed to find each other in a sea of lost souls.
It wasn't long before we had formed a bond that we knew was eternal. And now that bond would become even more unbreakable...with the impending birth of our baby girl, Shannon.
"Shannon" is an example of a popular Irish name which is derived from a place, rather than a legendary character or historical person. The names "Tara" and "Kerry" are other examples. "Shannon" is the name of the longest river in Ireland.
The Irish have always held "the Shannon" in a special place of honor both as a source of life and a symbol of ancient wisdom. In fact, the accepted meaning of the name Shannon today is "wise one".
So this Irish baby name seems to be fitting after all, since our daughter became part of the lifeblood of our home, just as the river is the lifeblood of the Irish countryside.
Our children fill our lives with warmth, laughter, and love; and they provide us with neverending opportunities to gain and pass on wisdom.
If you are filled with the Irish spirit like me, whether you have Celtic ancestors or not, there is no better way to pass on that legacy than to give your wee ones a Celtic or Irish baby name. But all too often, when you go looking for that special Irish baby name, you only find yourself frustrated by the lack of practical information.
On Fantasy-Ireland, you'll not only find both popular and unique Irish baby names, you'll also discover what they mean, how to spell them, how to say them, and more.



Irish Baby Naming Customs
There are many old Irish customs you can incorporate that will honor your Celtic spirit and pass on your Irish heritage to your children. If you have spent any time looking into Irish genealogy, you have probably noticed how often names recur within families. The reason for this is that there was a customary way of choosing baby names in Ireland that left very little room for the creativity we enjoy today.
Irish Customs for naming boys:
The oldest son was named after his father's father.
The second son was named after his mother's father.
The third son would be given his father's name.
The fourth son was named after his father's oldest brother.
Irish Customs for naming girls:
The oldest daughter was named after her mother's mother.
The second daughter would be named after her father's mother.
The third daughter was given her mother's name.
The fourth daughter was named after her mother's oldest sister.
Click here to learn more about Irish christening tradition
Choosing a Creative Irish Baby Name
If you would like to carry on some Irish family names, but prefer to be more creative, perhaps you could
trace your own family tree for Irish names that you find most appealing. Or you could name your child after a famous historical figure. Another option would be to choose the name of a legendary character in Celtic mythology.



The Evolution of Irish Baby Names
Prior to the medieval times, there were over 10,000 different names being used in Celtic territories. Many of these names were derived from combining one or two word elements which each had distinct meanings. Names would often be created using the words for lucky colors, plants, and animals.
Or names would be created using words for moral or physical qualities such as strength and beauty. For example, the name Muiriol is derived from the word muir, meaning "sea", and the word gel, meaning "bright and shining".
Just as our modern English language is drastically different than Shakespeare's English, modern Irish is very different from ancient Gaelic. Irish baby names usually have many different forms, as well as an English version or two, which is often easier to pronounce and to spell.
Alternate spellings often emerged as a result of strict and oppressive English laws, which forbid the use of the Irish native language. Throughout those dark years in Ireland, it was illegal to speak Irish, so people were forced to use English versions of their names, even if the name lost it's true meaning as a result.



Find the Perfect Irish Baby Name
on Fantasy-Ireland
Continue your cherished Celtic legacy by choosing the perfect Irish baby name for your child. Discover the meanings and stories behind the most popular and unique baby names of Ireland.
I have not listed every single Celtic or Irish baby name I have come across in our research. I have only listed certain favorites which I chose either because I like the way they sound, admire the mythical people who shared the name, or both.
Top 30 Most Popular Irish Boy Names
Top 30 Unique Irish Baby Boy Names
Top 35 Most Popular Irish Girl Names
Top 35 Unique Irish Baby Girl Names
Click here for my recommended Irish Baby Name Resources
Looking for a specific baby name? Try Fantasy Ireland's Site Search, powered by the world's best search engine! You can search for a specific name on this site; or expand your search to cover the world wide web!